Implant body, implant abutments, implant crowns depicted.
Image depicting the relationship of an implant and natural tooth roots in bone.
Two dental implants to replace the 2 front teeth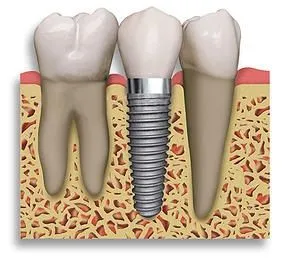 Here is a drawing depicting a dental implant with the surrounding bone and gum tissue.
Dental implant to replace a missing back tooth.